Special Autumn Seasonal Release.
Perfect for this autumn, kicking back reminiscing so get in early to secure your share of this goodness
The inspiration for this Golden Ale was from the cocktail classic, the "Dark and Stormy". It has high notes of Ginger and Lime with hints of Rum Spice that combine
for a delicious and refreshing balance.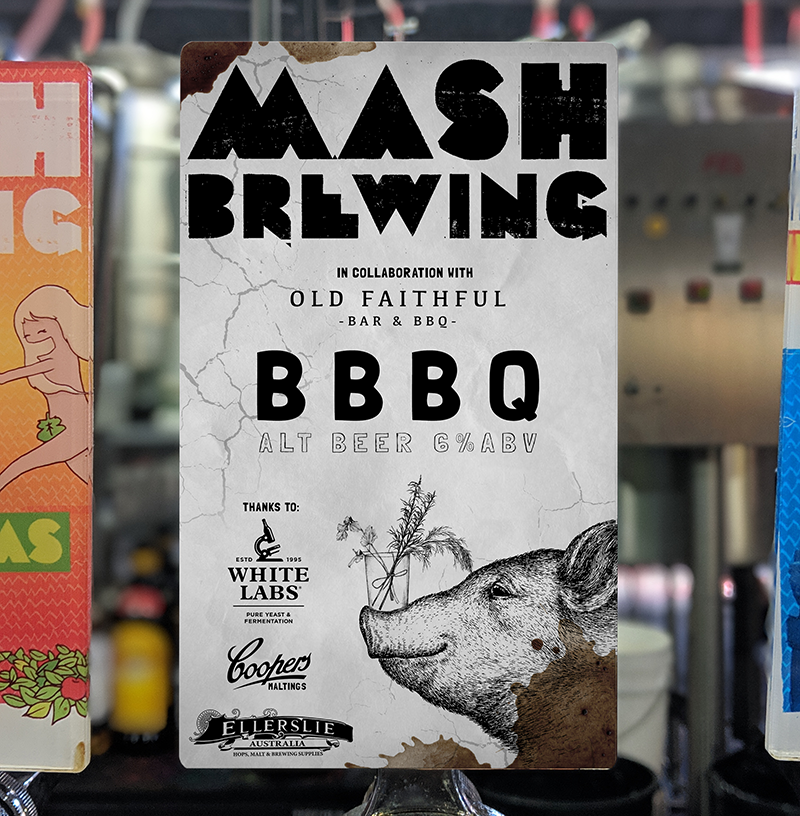 At a WA Beer Week event with Old Faithful, we all put our heads together a decided "lets brew a BBQ sauce beer!". Best drank with smoked brisket or pork ribs, try our BBBQ Alt Beer. Brewed with smoked plums and apples, paprika, black pepper, brown sugar and Swan Valley honey.
What's the extra 'B' in BBBQ for you ask? 
It stands for 'BYOBBQ'.
Cheers to White Labs, Coopers Maltings & Ellerslie Australia for your involvement.
This beer is loosely based on a refreshing Summer mint and watermelon salad. 
It has a punchy watermelon nose that is backed up with a wheaty sweetness. The pallet starts with the sweet watermelon hit followed by a refreshing mint finish. 
Best enjoyed with a snag around the BBQ.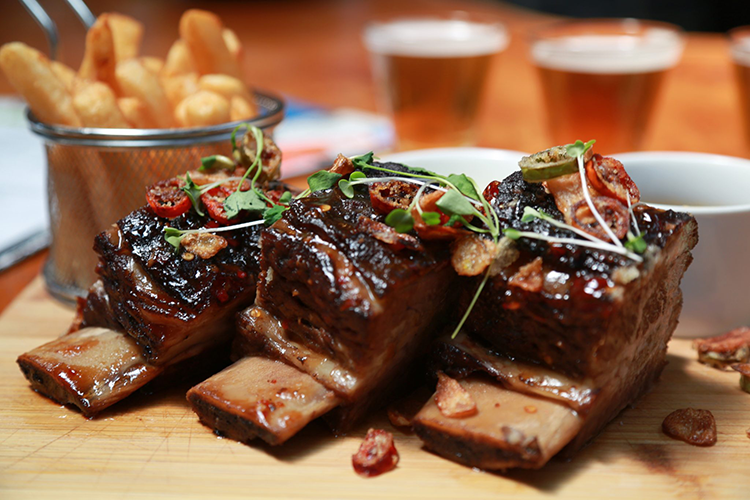 Looking for the perfect function idea? look no further! Get in touch with our friendly team today.
Call us: (08) 9296 5588
Email us: swanvalley@mashbrewing.com.au